Monica Roberson, M.D. is board-certified by the American College of Obstetrics and Gynecology.  She was a Barry Goldwater U.S. Congressional Scholar and graduated summa cum laude from Texas Tech University with a B.S. in Cell and Molecular Biology. She earned her Doctor of Medicine degree in 1999 and completed OB-GYN residency in 2003 at the University of Texas Medical School at San Antonio.  Dr. Roberson has completed a two-year Fellowship with the University of Arizona Center for Integrative Medicine under the direction of Dr. Andrew Weil and training at the Benson-Henry Institute for Mind Body Medicine at Harvard.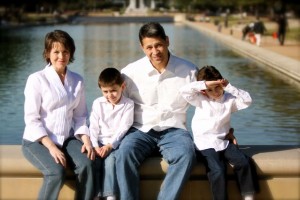 Dr. Roberson was born and raised in West Texas. Today, she is married to David Escobar and they have two young boys, Alexander and Zachary. She loves reading, spending time with friends and family, doing yoga, and traveling whenever possible. She admires and enjoys the cultural diversity of Houston.
One of Dr. Roberson's life goals is to volunteer her medical services to young girls and women locally and internationally and is actively involved in starting the Global Women's Council.
Dr. Roberson strives to provide the highest quality of medical care and was honored to be named Most Compassionate Physician by Patient's Choice in 2010. She has also received a People's Choice award for the past three years.